WE HELP YOU FOCUS ON WHAT MATTERS
At Own Your Step, we believe in working smarter, not harder. We believe the magic lies in building on what's already working.  Our aim is to support you and your organisation in effortlessly increasing performance, productivity and profitability by providing customised strength-based solutions using targeted assessments to identify and bridge performance gaps, improve employee engagement and enhance company culture.
Coaching Skills for Leaders
Leaders today have seemingly competing demands: be in control and deliver results & inspire co-creation and encourage entrepreneurship. So how do you as a Leader reconcile the two? The supporting research is overwhelming; the best Leaders have developed a coaching mindset. Learn how, by developing your coaching skills, you and your organisation can gain a significant competitive advantage.
Leadership Development
When considered more broadly, every employee is a leader. Developing leadership skills across all levels leads to overall increased performance, improved conflict resolution and an enhanced entreprenuerial spirit that feeds innovation.
Employee Engagement
In the UK, actively disengaged employees cost the country between £52bn and £70bn per year. Organisations focused on optimasation must pro-actively address this potential drain on their bottom line.
Performance Strategy
Performance feedback is irrelevant without a clear performance strategy. In addition to being invaluable in driving forward a company's mission, it can also be a key driver of employee engagement.
Effective Communication
Despite our best intentions, research shows that 9 out of 10 conversations miss the mark. Mastering Effective Communication is essential if performance and  innovative thinking are key priorities.
Team Building
High performance cultures start with high performing teams and, just like in a row boat, rowing in sync, gets you farther, faster and with less stress for everyone. Bottom line, together is better.
Real change can only be sustained when we actively address the underlying issues holding us back, implement a plan that inspires new behaviours and beliefs, and provide the training and guidance needed to bring that plan to fruition. Organisational growth is complex and multi-faceted and can only be sustained when all work in unison. Growth requires alignment. Our combined approach will get you there.
according to the research
out of 10 employees agree their opinions at work matter
% of UK workforce are engaged at work
trillion $/yr lost to poor management & low productivity
% increase in profits when employees are engaged
Make Your PERFORMANCE a Priority.
WE certainly will.
Better data leads to increased awareness. Increased awareness leads to better decisions.  At Own Your Step, we support you in making better decisions by providing a number of assessments to help "fill the gaps" with proven methods so you don't have to guess on what is working and what could be working even better.
Improve scores, one conversation at a time
Trust is at the foundation of every healthy and successful organization and trust is built by strengthening relationships. Conversational Intelligence, C-IQ, strengthens that trust by encouraging positive interactions that 'shape' your conversational space for mutual success.
Great Leaders inspire people to change because they take responsibility for their own actions. The Energy Leadership Index can help you pinpoint the attitudes and perceptions that might be holding you back from becoming an even higher-performing Leader.
'If you don't know where you're going, any road will get you there.'
We can help you shape your path to success.
from the mouths of clients
Ombretta's empowering coaching style really worked for me. Her questioning and observations really get to the heart of the matter quickly as does the fact that she picks up on energy and reflects that back to you. She really helped me face my challenges whilst being a real cheer leader motivating me as a result of which I would finish a session bouncing with happiness and buzzing with positive energy. By providing a safe environment in which to explore all those things that hold you back, she has moved me forward in a heap of ways.
Alison D., Manchester, UK
Ombretta was a fantastic coach. She supported me in my desire to be more purposeful in how I approach my job and my life and continuously challenged me. I was having a difficult time at work and the role that I was in – and was wanting to make a transition. She kept me focused on how to handle things that were within my control and focus on my end goals, rather than getting caught up in the day-to-day obstacles that came up. Because of Ombretta, I was able to focus on how I can make my career transition a reality. By the end of last year, I successfully made the leap! She made the conversations comfortable and easy, which allowed me to open up and be more vulnerable. I always felt better about who I was and what potential I had after a coaching session
Alison S., Arlington, VA
Ombretta is a incredible coach. She delivers a fully human experience, just by being herself and reaching you exactly where you are. Ombretta is a challenging coach. She listens deeply through all the sessions and brings into light your patterns in a very respectful and powerful way. Ombretta is a wonderful and caring person. Getting to know her was a personally enriching experience. And professionally, an inspiration and reassurance that we can have our own coaching style, and be brilliant. Ombretta has supported me through various matters. One particularly tough, around personality traits that no longer serve my current goals. She helped me realize where I stand, how it affects me and how I want to move forward
Vanessa C., Lisbon, Portugal
It is a true pleasure to write this review of the work I have done with Ombretta, as my personal coach. From the beginning, she was available to meet my needs and compliance my goal. This means maximum flexibility of the time and the pathway I set during every session. I felt very comfortable and free to open my mind to her to have the best result for my growth. She gave me extremely timed suggestions that helped me improve my purposes in business and in my career to achieve my goals. She gave me the elements to start to build a bridge between my dreams and my past situation. Furthermore, she helped me reach a better understanding of my "why" and personal purposes that move my actions. I really suggest Ombretta and her company to improve your personal growth and have a deeper understanding of your "why". At the end of our path, I felt a better person and a better man for my family, my career and for my future.
Alessandro V.,  Melbourne, Australia
Ombretta coached me through a difficult time at work. Her unique way of seeing things helped me to shift my ideas around the emergency fund I'd been building and what I might actually consider to be an emergency. This new perspective has expanded the options available to me and I'm now in the process of making my dream of living and working in abroad a reality! Give yourself the gift of new insights by working with Ombretta. Her thought-provoking questions will uncover your next right moves; her ability to plan and hold clients accountable will have you achieving your dreams
Patricia B.,  Richmond, VA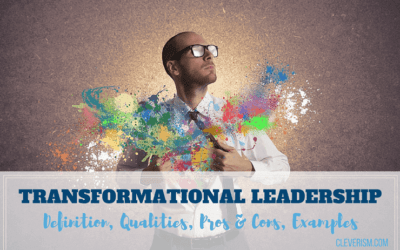 Transformational leadership is among the more recent leadership theories. It focuses on a leader's ability to inspire followers and it does so by focusing on a vision that can change the structures around the organization. Its objective is clear when you simply look...
Are you ready to maximize your business' performance?
Book a free consultation today to find out how.